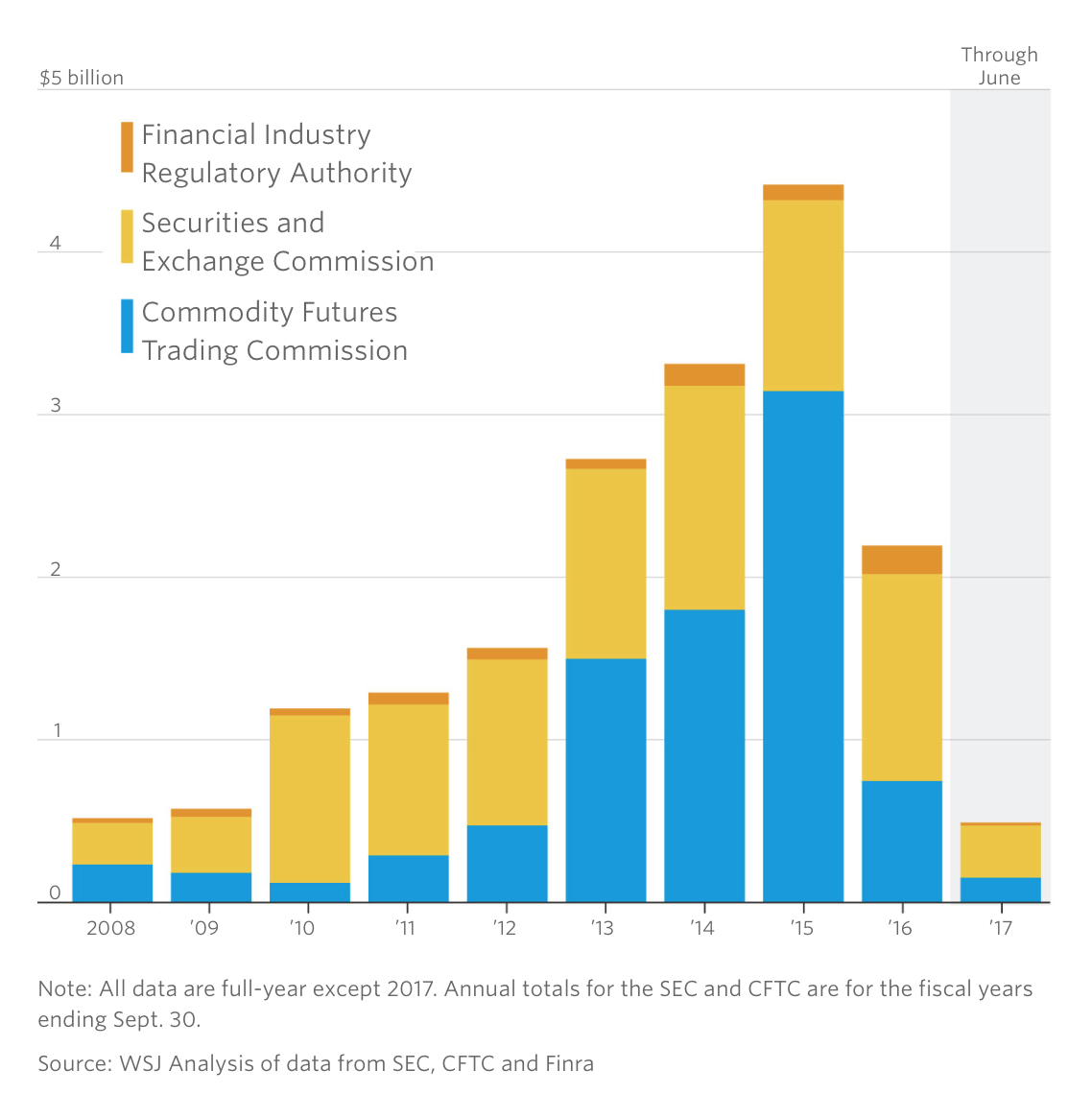 [Quote:]
The Wall Street Journal published a solid, well-researched article on how much various Federal financial regulators have levied in fines in the first half of 2017 versus the first half of 2016. The decline is so large, a full 2/3, that it demonstrates that the Trump business-friendly stance, and the large number of ex-Goldmanites on his team, is proving beneficial for large financial firms.
We have entered the era of President Trump. Activists, NGOs, and charities thus need to reexamine the stability of (and motives behind) their funding sources. Surprisingly, business is an excellent tool that one can leverage to change the system. While business is not perceived as sexy by most activist-types, this talk will explain why social enterprises are tactical, lightweight, independent, effective, and why they are now more important than ever.
(side note – there aren't that many pictures of me online. The slide shown on the screen at the 25:10 mark has me in it)
In the years since the mortgage crisis of 2008, it has become common to observe that certain financial institutions and other large corporations may be "too big to jail." The Financial Crisis Inquiry Commission, which investigated the causes of the meltdown, concluded that the mortgage-lending industry was rife with "predatory and fraudulent practices." In 2011, Ray Brescia, a professor at Albany Law School who had studied foreclosure procedures, told Reuters, "I think it's difficult to find a fraud of this size . . . in U.S. history." Yet federal prosecutors filed no criminal indictments against major banks or senior bankers related to the mortgage crisis. Even when the authorities uncovered less esoteric, easier-to-prosecute crimes—such as those committed by HSBC—they routinely declined to press charges.

This regime, in which corporate executives have essentially been granted immunity, is relatively new. After the savings-and-loan crisis of the nineteen-eighties, prosecutors convicted nearly nine hundred people, and the chief executives of several banks went to jail…

Something has changed in the past decade, however, and federal prosecutions of white-collar crime are now at a twenty-year low. As Jesse Eisinger, a reporter for ProPublica, explains in a new book, "The Chickenshit Club: Why the Justice Department Fails to Prosecute Executives" (Simon & Schuster), a financial crisis has traditionally been followed by a legal crackdown, because a market contraction reveals all the wishful accounting and outright fraud that were hidden when the going was good.