[Quote]:
The U.S. military has some of the most advanced killing equipment in the world that allows it to invade almost wherever it likes at will.

We produce so much military equipment that inventories of military robots, M-16 assault rifles, helicopters, armored vehicles, and grenade launchers eventually start to pile up and it turns out a lot of these weapons are going straight to American police forces to be used against US citizens.

Benjamin Carlson at The Daily reports on a little known endeavor called the "1033 Program" that gave more than $500 million of military gear to U.S. police forces in 2011 alone.
[Quote]:
Photographer Tim Allen spotted this sign outside the Aldwych tube station, an abandoned London Underground station that recently opened up for tours. While photography bans are pretty common, the station has decided to only ban DSLRs due to "their combination of high quality sensor and high resolution". Other cameras are allowed in, as long as they don't look "big" enough to shoot amazing photos.
When you see the specs of Sony Nex 5/7 camera's, Fujifilm X100 etc, then you'll know how RIDICULOUS this is.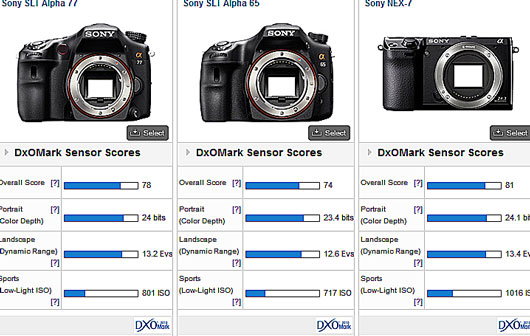 [Quote]:
BP is accusing Halliburton of having "intentionally destroyed evidence" related to the explosion aboard an oil rig in the Gulf of Mexico that led to the worst oil spill in U.S. history.

The accusation comes in court papers filed by BP Monday in federal court in New Orleans as part of a lawsuit aimed at having sanctions imposed on Halliburton Energy Services Inc., which was a contractor for BP on the Deepwater Horizon oil rig. An explosion on the rig on April 20, 2010, killed 11 people working on the rig and injured 16 others. The explosion led to more than 200 million gallons of oil being released into the Gulf.

BP alleges in its filing that Halliburton destroyed evidence on cement testing and violated court orders by not bringing forth "inexplicably missing" computer modeling results.
[Quote]:
One of Britain's largest lobbying companies has been secretly recorded boasting about its access to the heart of the Government and how it uses the "dark arts" to bury bad coverage and influence public opinion. An undercover investigation by the Bureau of Investigative Journalism, published in The Independent today, has taped senior executives at Bell Pottinger:

* Claiming they have used their access to Downing Street to get David Cameron to speak to the Chinese premier on behalf of one of their business clients within 24 hours of asking him to do so;

* Boasting about Bell Pottinger's access to the Foreign Secretary William Hague, to Mr Cameron's chief of staff Ed Llewellyn and to Mr Cameron's old friend and closest No 10 adviser Steve Hilton;

* Suggesting that the company could manipulate Google results to "drown" out negative coverage of human rights violations and child labour;

* Revealing that Bell Pottinger has a team which "sorts" negative Wikipedia coverage of clients;

* Saying it was possible to use MPs known to be critical of investigative programmes to attack their reporting for minor errors.
[Quote]:
After a court ordered two of the largest Belgian Internet service providers to prevent their users accessing The Pirate Bay, the local anti-piracy outfit is now urging other ISPs to do the same. Internet providers who refuse to give in to this request within 10 days will be taken to court, a threatening letter explains. The blackmailing tactic seems to have worked, as one of the smaller ISPs has already disabled access to The Pirate Bay.

[..]

Even if BAF manages to convince all Belgian ISPs to block the 11 Pirate Bay domains, it is doubtful that it will have much of an effect. Previously, a Pirate Bay spokesperson told TorrentFreak that these measures only yield the opposite results.

"This will just give us more traffic, as always. Thanks for the free advertising," we were told.

And he appears to be right.

A few days after the verdict was announced The Pirate Bay registered depiraatbaai.be, a new domain not covered by the court order. Today, just a few weeks later, this domain is already the 124th most-visited in Belgium, on its way to enter the top 100.

Indeed, the years of legal procedures and subsequent blackmailing are easily circumvented by registering a $15 domain.
[Quote]:
It turns out that Republicans might be right about health reform costing some jobs. The jobs of health insurance company lobbyists.
[Quote]:
In 1963, a sixteen-year-old San Diego high school student named Bruce McAllister sent a four-question mimeographed survey to 150 well-known authors of literary, commercial, and science fiction. Did they consciously plant symbols in their work? he asked. Who noticed symbols appearing from their subconscious, and who saw them arrive in their text, unbidden, created in the minds of their readers? When this happened, did the authors mind?

McAllister had just published his first story, "The Faces Outside," in both IF magazine and Simon and Schuster's 1964 roundup of the best science fiction of the year. Confident, if not downright cocky, he thought the surveys could settle a conflict with his English teacher by proving that symbols weren't lying beneath the texts they read like buried treasure awaiting discovery.

His project involved substantial labor—this before the Internet, before e-mail—but was not impossible: many authors and their representatives were listed in the Twentieth-Century American Literature series found in the local library. More impressive is that seventy-five writers replied—most of them, in earnest. Sixty-five of those responses survive (McAllister lost ten to "a kleptomaniacal friend"). Answers ranged from the secretarial blow off to a thick packet of single-spaced typescript in reply.
[Quote]:
Divided We Stand: Why Inequality Keeps Rising is the latest report from the OECD Directorate for Employment, Labour and Social Affairs. It finds:


In the three decades prior to the recent economic downturn, wage gaps widened and household income inequality increased in a large majority of OECD countries. […]Launching the report in Paris, OECD Secretary-General Angel Gurría said "The social contract is starting to unravel in many countries. This study dispels the assumptions that the benefits of economic growth will automatically trickle down to the disadvantaged and that greater inequality fosters greater social mobility. Without a comprehensive strategy for inclusive growth, inequality will continue to rise."


Links to Overview [.pdf]; press release; notes [.pdf format] for Australia, Canada, the UK, the USA; data link (excel format).
[Quote]:
The Galaxy Nexus headed to Verizon Wireless in the next week or so won't feature Google Wallet, even though it has the NFC chip to do so, we have learned. The app won't be available in the Android Market for Verizon Galaxy Nexus users. Big Red simply blocked it.

Blasphemy you say? "Pure Google Android?" Nope. The Verizon Galaxy Nexus will receive its updates directly from Google, not a carrier. But Google caved to Verizon and blocked Wallet from the device.
[Quote]:
But they're blocking it in an open way, not a closed way.
[Quote]:
Astronomers have confirmed the existence of an Earth-like planet in the "habitable zone" around a star not unlike our own.

The planet, Kepler 22-b, lies about 600 light-years away and is about 2.4 times the size of Earth, and has a temperature of about 22C.

It is the closest confirmed planet yet to one like ours – an "Earth 2.0".

However, the team does not yet know if Kepler 22-b is made mostly of rock, gas or liquid.